!- ...................... --> <!- ...................... -->
Someting New
Okay, it was time again for some new shots. Besides, I still need to use up more of that free space I have here...
From August, 2001 and prior
From July, 2001 and prior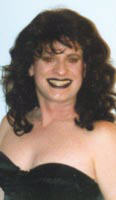 Pictures from 1997
Swimsuits, legs, and black, oh my! ;-)
Space (or is that cyber?) pool, anyone? ;-)

Trek, anyone (Doesn't this look a little like a TNG outfit)?


Trying to be sexy...
Miscelleneous weird pictures...
The rest of this page is under construction (please be patient :-)
---
This page last updated on 29 September, 2001.
©1996-1997 Kim. All Rights Reserved (No images, text, etc. may be copied w/out Kim's consent. Thank you).